News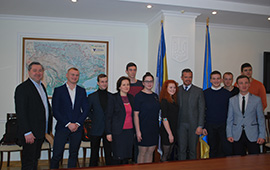 On February 13, 2018, the first meeting with students of National Transport University and Kharkiv National Automobile and Highway University was held at the initiative of Slavomir Novak, the Head of the Motor Roads State Agency of Ukraine. The meeting focused on the following issues: prestige of the profession of a road builder, decentralization of roads, financing of the industry and the Road Fund, construction of concession roads, new construction and repair technologies, prospects for retrofitting state road ...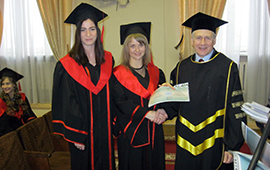 On February 7, 2018 a festive event dedicated to Master's degree award ceremony was held at Correspondence and Distance Learning Centre of National Transport University. Vice-Rector for Academic Work, Prof. Oleksandr Hryshchuk,  Vice-Rector for Research, Prof. Mykola Dmytriiev, Head of Correspondence and Distance Learning Centre, Dr. Serhiy Kovbasenko, Deputy Head,  Olha Shevchenko, Deputy Head, Simonenko Vitalii and the Center staff took part in the award ceremony and congratulated the graduates on this event wishing ...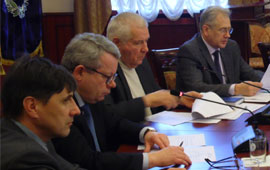 The meeting was held on 1 February, 2018 Agenda A review of approval of the Academic Council Meeting work plan for the first six months of 2018. An oral report was made by Academic Secretary, Prof. Melnychenko O. I. A review of current issues related to the implementation of Laws of Ukraine "On Higher Education" and "On Education". An oral report was made by First Vice-Rector, Prof. Biliakovych M.O.